Explore CRAAD!
The demo application has:
Limited capabilities.
A reset period of 2 hours (all added data will be removed after 2 hours).
Does not always follow the latest version. This means that some features of our latest version are missing.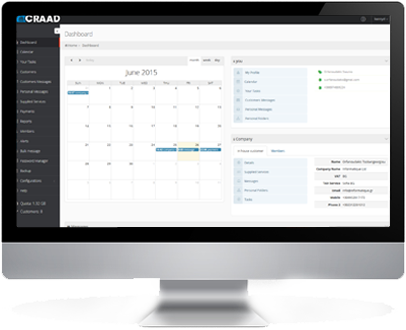 The Administrator panel, also known as the Back-end, Admin Panel or Control Panel, is the interface where administrators, members of your team, or employees manage CRAAD application.